Privacy, Security in Spotlight at HIMSS
A Variety of Sessions Deal with Safeguarding Patient Data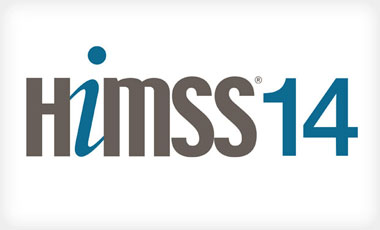 The Healthcare Information and Management Systems Society 2014 Conference, to be held Feb. 23 to 27 in Orlando, will feature an impressive lineup of valuable privacy and security educational content.
See Also: Creating a Culture of Security
For starters, an all-day pre-conference workshop on Sunday, Feb. 23, "Medical Device Security Risks and Challenges: A Multi-Disciplinary Response," will address the challenging issues involved in keeping networked devices secure. Among the speakers is Bakul Patel, senior policy adviser to the director of the Center for Devices and Radiological Health at the Food and Drug Administration. We named Patel a 2014 Top Health InfoSec Influencer in recognition of his role in crafting regulations and guidance related to medical device security.
Also on Sunday, the College of Health Information Management Executives will host a CIO forum, which includes a session; "Delivering on the Value of Health IT: A National Dialogue on Crossing the "T"s and Dotting the "I"s". That discussion will address critical aspects of complying with requirements for Stage 2 of the HITECH Act electronic health record incentive program, including its privacy and security provisions. It will also address other key issues, including matching patients to the right records. Among the speakers for that session is Jacob Reider, M.D., chief medical officer of the Office of the National Coordinator for Health IT.
ONC's DeSalvo to Keynote
Once the conference officially opens its doors on Monday, you'll have the opportunity to attend a long list of other timely education events.
One of the highlights of the week will be a keynote session at 8:30 a.m. on Thursday, Feb. 27, featuring the new head of ONC, Karen DeSalvo, M.D. and Marilyn Tavenner, administrator of the Centers of Medicare and Medicaid Services. This will be the first time that DeSalvo will address a huge audience in her new role at the helm of ONC, which writes the rules for the HITECH Act programs. CMS has paid out $18.8 billion worth of incentives to more than 4,400 hospitals and more than 320,000 eligible healthcare professionals under HITECH's meaningful use incentive program for electronic health records.
Here's a guide to other highlights for each day of the big event:
Monday, Feb. 24
A session called "Big Data Privacy: Improving and Benchmarking with De-Identification Maturity Model," will be offered at 10 a.m. Khaled El Emam, M.D., associate professor at the University of Ottawa and senior investigator at the Children's Hospital of Eastern Ontario Research Institute, will lead this timely discussion of big data issues.
If you're looking for insights on building a practical breach response plan, be sure to attend a session slated for 1 p.m. on Feb. 24: "Breach Incident Response: Creating Value Through an Integrated Investigative Team." It will feature security expert Brian Evans, principal consultant of Tom Walsh Consulting, and attorney Patricia Pritchett, who is general counsel at the University of Alabama Health Services.
Tuesday, Feb. 25
If you're involved in an accountable care organization, you'll want to attend a 1 p.m. session, "Coordinating Privacy and Security in ACOs," led by privacy attorney Adam Greene of law firm Davis Wright Tremaine. Joy Pritts, chief privacy officer of ONC, will be featured in a 2:30 p.m. session, "Tools and Resources to Safeguard Patient Health Information".
Wednesday, Feb. 26
Denis Tanguay, CIO of Central Maine Healthcare, and Jeff Bell, director of IT security and risk services at the consulting firm CareTech Solutions, will offer an 8:30 a.m. session, "Journey to Encryption of Data at Rest." A 10 a.m. session, "Understanding Risk Analysis," will be led by security and privacy experts Mac McMillan and David Holtzman of the consulting firm CynergisTek. McMillan was also named a Top 2014 Influencer by HealthcareInfoSecurity .
Thursday, Feb. 27
A 10:30 a.m. session, "Managing HIPAA IT Security Controls Through Analytic Intelligence," will feature Jeffrey Pettingill, who heads up enterprise IT risk and compliance at PharMerica, a provider of pharmacy management services to long-term care facilities. Then at noon, learn how to involve your board in security issues at the session: "Huddle or Sidelines? Your Board and IT Security Risk Management," conducted by Anne Searle, CIO of Princeton HealthCare System and Gregory Michaels, chief security officer at the consulting firm BluePrint Healthcare IT.
Of course, this is just a taste of the privacy and security offerings slated for the HIMSS conference. Show organizers expect more than 1,200 exhibitors and 37,000 attendees in Orlando for the conference this year. So pack a comfortable pair of shoes and get ready to take advantage of a wealth of networking and educational opportunities.
And be sure to watch for my frequent updates from the show, including articles, blogs and interviews.
Additional Summit Insight:
Hear from more industry influencers, earn CPE credits, and network with leaders of technology at our global events. Learn more at our Fraud & Breach Prevention Events site.