HIPAA Omnibus Resource Center Unveiled
Offers Latest News, Analysis and Expert Advice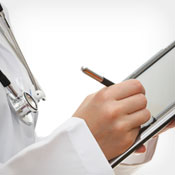 Information Security Media Group, publisher of HealthcareInfoSecurity, has launched the HIPAA Omnibus Rule Resource Center dedicated to providing in-depth news and analysis to assist with compliance efforts.
See Also: Handling Open-Source Content Licensing: Wrong Answers Only
Healthcare organizations and their business associates face a Sept. 23 deadline for compliance with the new rule, which substantially modifies the HIPAA privacy, security and enforcement rules. In addition, the rule spells out new guidelines for assessing whether a security incident is a reportable breach. The regulation also expands the definition of business associates to include more vendors, including e-prescription gateways and health information exchanges.
The new HIPAA Omnibus Resource Center, sponsored by Experian, offers interviews with federal regulators and compliance experts; feature stories on key compliance issues; commentary on timely subjects as well as in-depth news coverage.
Topics covered include: rule enforcement; HIPAA modification; breach reporting requirements; consumer rights; business associate provisions; and key privacy and technology issues.
Now available in the resource center are:
The resource center also provides access to topical white papers, research and webinars.
To learn more, visit https://omnibus.healthcareinfosecurity.com