Mostashari on New Healthcare Venture
Former ONC Leader Discusses New Firm, Securing Data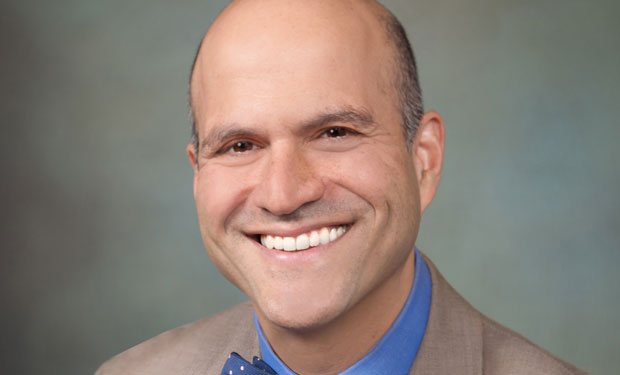 Since leaving the Office of the National Coordinator for Health IT, Farzad Mostashari has launched a new entity to help independent physicians and small practices form accountable care organizations.
Mostashari, who left ONC last fall, recently founded Aledade, a Bethesda, Maryland firm that provides consulting and other services to entities forming or participating in an ACO.
"There are actually incentives now for primary care physicians and others to manage the care of their patients, coordinate that care, make sure transitions of care happen more safely, focus on prevention, and doing all the stuff that we were creating the [national health] data infrastructure for, and get paid for it," under the HITECH Act, Mostashari says.
ACOs, which involve groups of healthcare providers working together to bring more coordinated care to patients, are a key component of healthcare reform under the Affordable Care Act.
"That's the promise of accountable care. Unfortunately, a lot of these independent small practices need help before they can begin these accountable care structures, so that's what we've set out to do, to really give them everything they need to start or join an ACO," he says in an interview with Information Security Media Group.
What's different about ACOs compared to health management organizations, or HMOs, which were popular in efforts to reform healthcare 20 years ago?
"We have tools that we didn't have before to manage the patient care better, so that we're not just doing gatekeeping," he says, referring to electronic health records and other health IT applications.
Being able to identify which patients need interventional services means bringing together claims data, but also clinical data from the electronic health record, patient reported information, as well as clinical intuition to do that data segmentation, he says. "That requires some pretty sophisticated ability to move data around to aggregate it, to link it together and then do predictive analytics on top of that, and keep all that personal information secure."
Among the services that Aledade offers smaller physician practices - many whom don't have fulltime IT staff or in-house data security expertise - is helping them understand not just their obligations under HIPAA privacy and security rules, but what are the common sense things they should do, whether it's around administrative protections, physical security, or technical protections to keep the patient information private and secure, he says.
In the interview, Mostashari also discusses:
The privacy and security challenges of big health data;
Aledade's own HIPAA privacy and security rule compliance efforts;
The potential impact of HITECH Act funding ending for regional extension centers, or RECs, that provide technical assistance, including data privacy and security help, to smaller healthcare providers.
In addition to launching Aledade in June, Mostashari is currently a visiting fellow at the Brookings Institution, where he is focusing on payment reform and delivery system transformation. Prior to that, he served from 2011 to 2013 as the Department of Health and Human Services' National Coordinator for Health IT. Previously, Mostashari served at the New York City Department of Health and Mental Hygiene as Assistant Commissioner for the Primary Care Information Project, where he co-led agile development of population health management functionality within a commercial electronic health record.
Mostashari also led the NYC Center of Excellence in Public Health Informatics and an Agency for Healthcare Research and Quality-funded project focused on quality measurement at the point of care. He was a lead investigator in the outbreaks of West Nile Virus, and anthrax in New York City, and among the first developers of real-time nationwide electronic disease surveillance systems. Mostashari served his internal medicine residency at Massachusetts General Hospital.