Enterprise Mobility Management / BYOD , Governance & Risk Management
ISMG Debuts Responsive Design
Users Now Can Choose How to View Content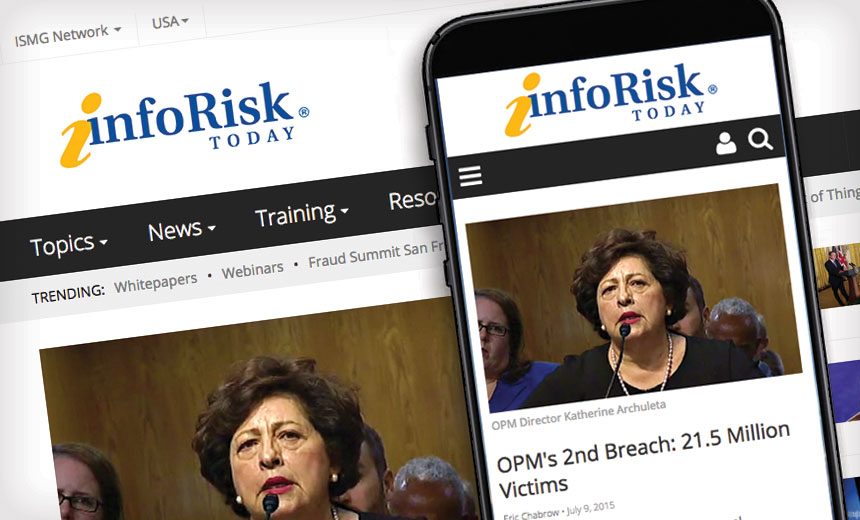 Information Security Media Group, publisher of this media site, announces the launch of a new "responsive design" that enhances the features and functionalities of multimedia content.
See Also: A Guide to Passwordless Anywhere
The new format makes it easier for subscribers and consumers to read, watch and listen to content produced for the two dozen-plus ISMG websites by enhancing the features and functions of multimedia on all platforms, including smartphones and tablets.
ISMG is rolling out the new format starting on July 10. Viewers are urged to share their feedback on the redesign in the comment box below.
After months of development and testing, the redesigned sites will:
Showcase ISMG's news, interviews, education and research regardless of how they are accessed, via every form factor - desktop, laptop, tablet or smartphone;
Feature the most urgent topics and content items via a new "Trending" bar atop the sites;
Present exclusive interviews with industry thought-leaders in an enhanced "Interviews" section that presents audio and text versions, giving viewers a choice about how to experience the conversations; and
Promote greater engagement with the audience via social media and viewer comments, both of which are more prominent in the new design.
ISMG General Manager Mike D'Agostino discusses the new responsive design.
ISMG's General Manager Mike D'Agostino says the company's rapid growth in Europe and Asia, where consumers rely on mobile devices to access news and information, is a driver behind the move to the new responsive design, in which content is viewed based on the format of the device.
In the past four years, the share of non-North American traffic to ISMG websites has grown to 40 percent from 10 percent. And a high percentage of non-North American users access ISMG content on their mobile devices. "For us, when it comes to these developing countries and regions outside of North America, it's even more important that our content is displayed in applicable formats for them to absorb it all," D'Agostino says.
ISMG, headquartered in Princeton, N.J., publishes InfoRiskToday, DataBreachToday, BankInfoSecurity, CUInfoSecurity, HealthcareInfoSecurity, GovInfoSecurity and CareersInfoSecurity.