10 Ways to Mitigate the Risk of a Data Breach Disaster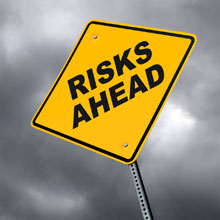 The best way to handle a serious data breach is to prevent it. While no security system is 100% effective, it's been noted that a substantial number of major breaches were very preventable. But organizations didn't take what can be simple and inexpensive steps to close the holes that are often exploited by those who want your data. In this session, you'll see ten ways- from simple tasks to managing rules - that you can prevent the next attack against your data from succeeding, and how to reduce damages if an incident occurs.
Join this session for expert and practical insight on:
How simple actions can significantly reduce the risk of a data breach
Specific steps you can take to avoid preventable breaches
How you can work with your vendors, outsourcers and other trusted parties to reduce your risk.