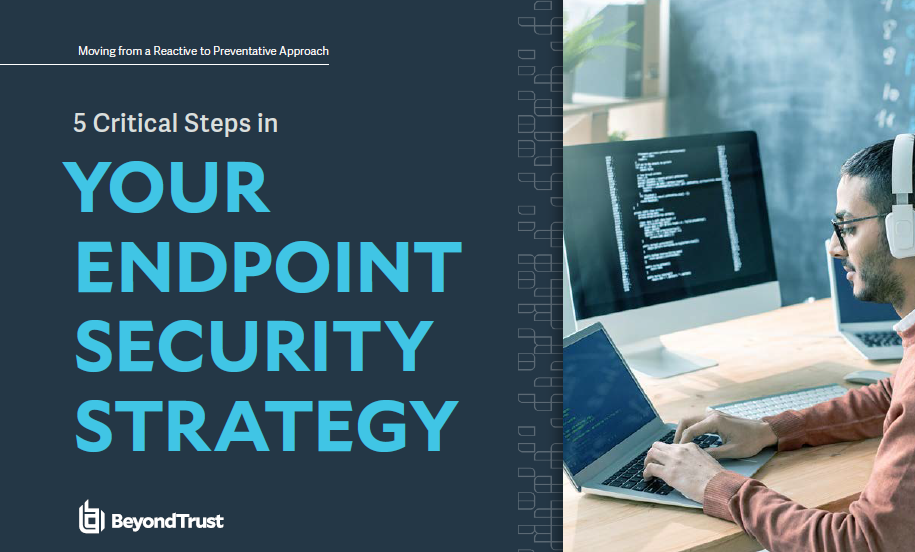 The 5 Critical Steps to Endpoint Security enable a comprehensive, preventative approach to protecting all of the endpoints in your organization, whether officebased or remote. Enabling least privilege and allowing pragmatic application control are often overlooked but are crucial to achieving complete endpoint security
Download this whitepaper to learn how BeyondTrust Endpoint Privilege Management solutions significantly reduces your attack surface and mitigate the chances of a breach by removing admin rights and taking a Passwordless approach.
Through intelligent whitelisting and custom Power Rules, this can be achieved without hindering end user productivity or impacting your existing security ecosystem.