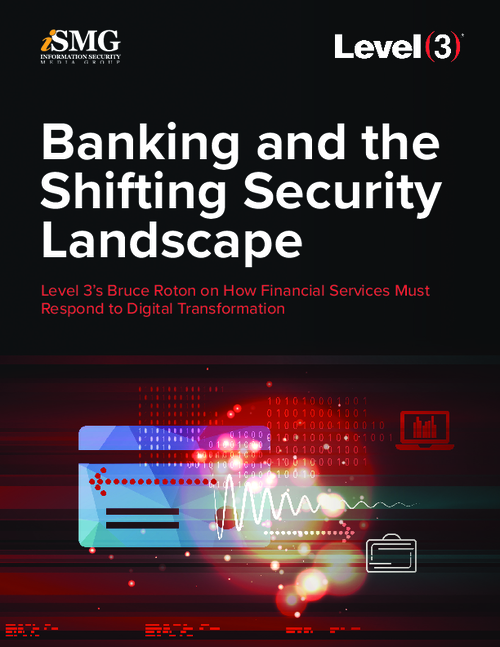 The security landscape has shifted significantly for financial services organizations. And now they must use digital transformation as the impetus to evolve their cybersecurity strategies, says Bruce Roton of Level 3.
Roton, Level 3's Senior Director of Security Solutions Architecture, sees the impact of digital transformation in three areas: How institutions accommodate the digital customer experience; interacting with partners; and the use of cloud applications and storage.
In an interview about evolving strategies, Roton discusses:
The impact of digital transformation;
How financial services organizations can reduce security complexity and increase network visibility;
How to transform from a reactive to a proactive approach.