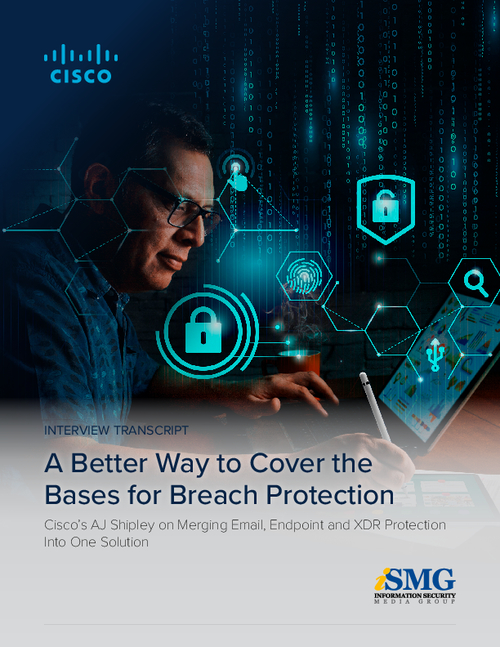 Some of the biggest challenges in threat detection and response today are the inability to cover the entire attack surface – including home-based workplaces and airport coffee shops – and a lack of insight into who is attacking and why.
It's hard to solve those problems, which is why security organizations need to cover all the bases with their threat detection and response tools, said AJ Shipley, vice president, product, for threat detection and response at Cisco. Cisco just introduced a suite of products called Breach Protection that combines advanced email threat detection, endpoint protection, and extended detection and response, or XDR. Breach Protection covers a majority of threats – from phishing emails to ransomware and advanced persistent threats, Shipley said.
Download this eBook to learn more about:
Cisco's three-tier approach to The Breach Protection Suite's three tiers, which range from integrated tools to advanced threat telemetry and fully managed security services;
The emerging role of generative AI in quickly summarizing breach information and providing tailored response recommendations;
Strategies to combat security analyst burnout and promote continuous learning.