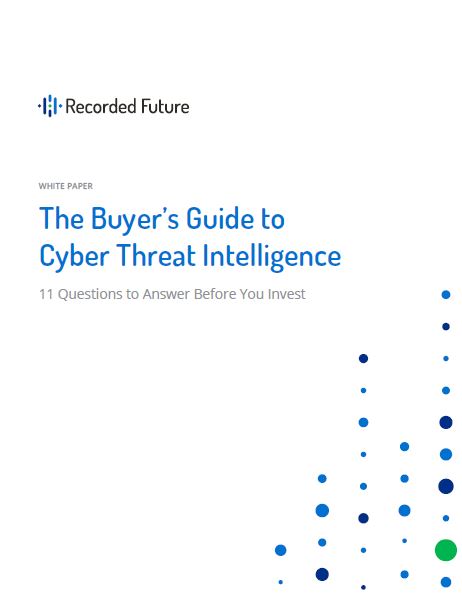 The Recorded Future buyer's guide will help you to answer 11 key questions at the center of deciding how to invest in a threat intelligence solution. A template is also included to help build an RFP you can use to quiz vendors on their capabilities.
The guide includes:
Definitions of types of threat intelligence and their value to your organization.
An explanation of how threat intelligence is provided by different vendors.
The key capabilities to look for in a solution.