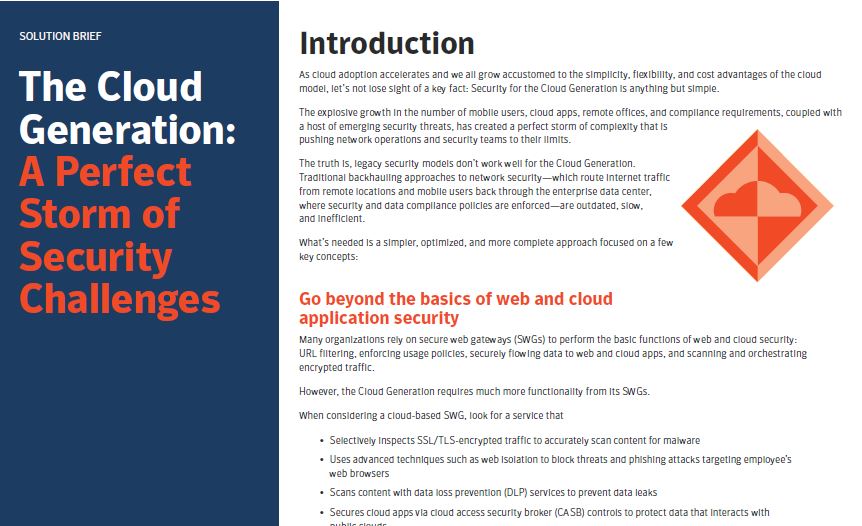 Security for the cloud generation is anything but simple.
The explosive growth in the volume of mobile users, cloud apps, remote offices and compliance requirements, coupled with a host of emerging security threats, has created a perfect storm of complexity that is pushing network operations and security teams to their limits.
Download this solutions brief which details how to:
Manage risk and maintain compliance as you move to the cloud;
Solve the performance vs. cost dilemma;
Manage your security policies efficiently.