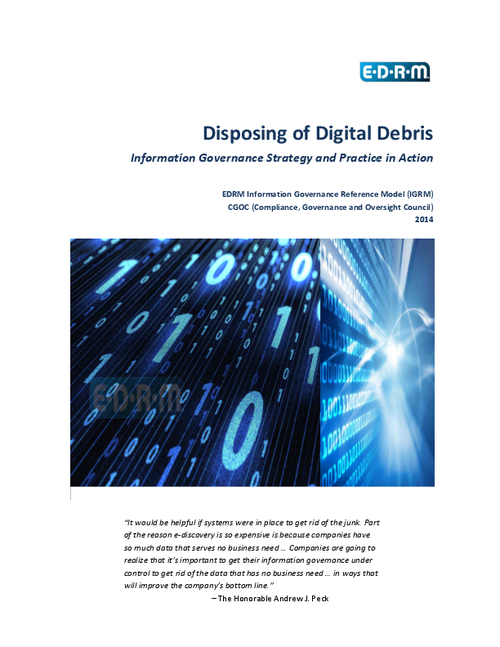 Read this report from the Compliance, Governance and Oversight Council (CGOC) to learn how to reduce costs and increase performance by disposing digital debris.
To help organizations understand how to dispose of their digital debris, the EDRM Information Governance Reference Model (IGRM) and the CGOC explore in this whitepaper:
The Problem - Defining and identifying digital debris.
The Strategy - Leveraging the IGRM to define a successful IG program.
The Practice - How to put the strategy into action with success.