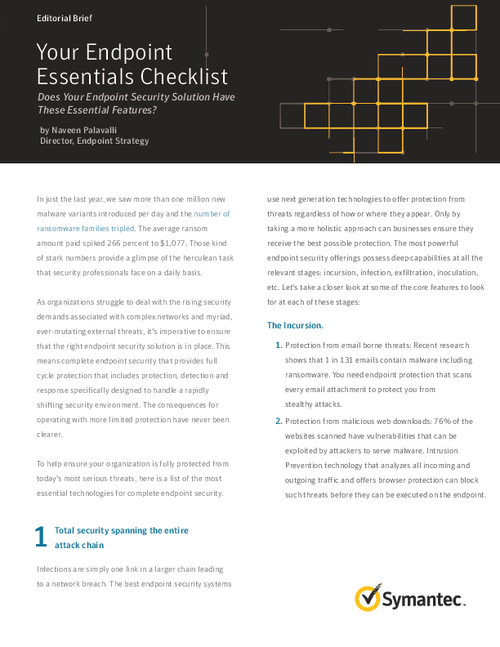 In just the last year, we saw more than one million new malware variants introduced per day and the number of ransomware families tripled. The average ransom amount paid spiked 266 percent to $1,077.
As organizations struggle to deal with the rising security demands associated with complex networks and myriad, ever-mutating external threats, it's imperative to ensure that the right endpoint security solution is in place.
Download this whitepaper to learn the essential features your endpoint security solution must have.