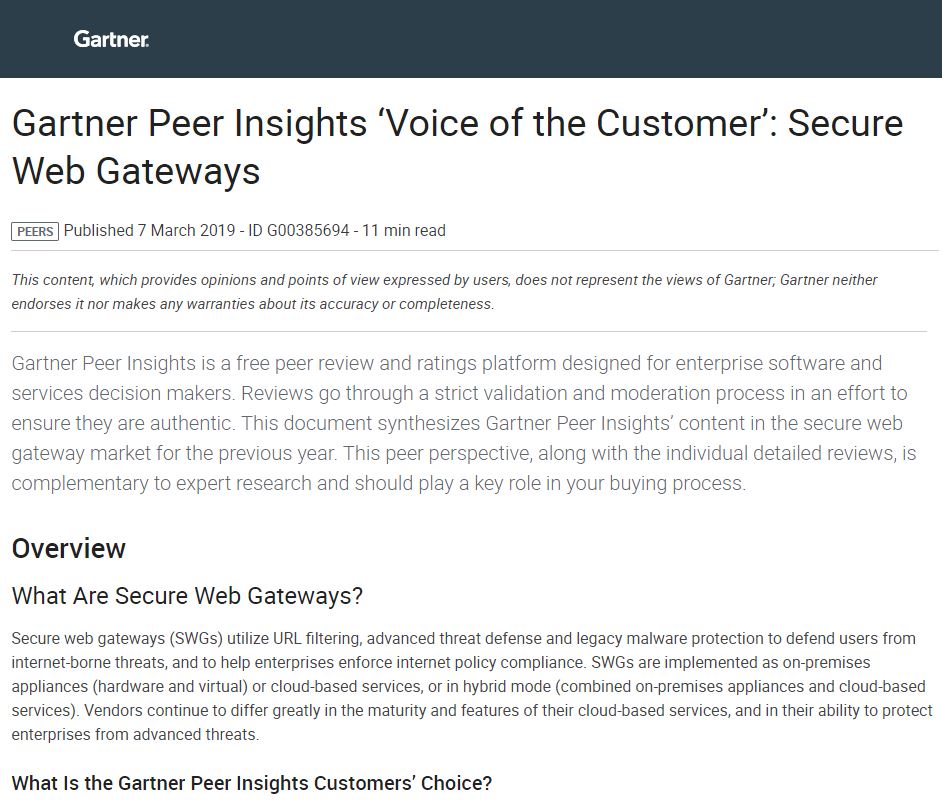 Secure web gateways (SWGs) utilize URL filtering, advanced threat defense and legacy malware protection to defend users from internet-borne threats, and to help enterprises enforce internet policy compliance. Vendors continue to differ greatly in the maturity and features of their cloud-based services, and in their ability to protect enterprises from advanced threats.
Download this Gartner Peer Insights report and see:
SWG Peer Reviews and Ratings;
Vendor comparisons;
Reviewer demographics.