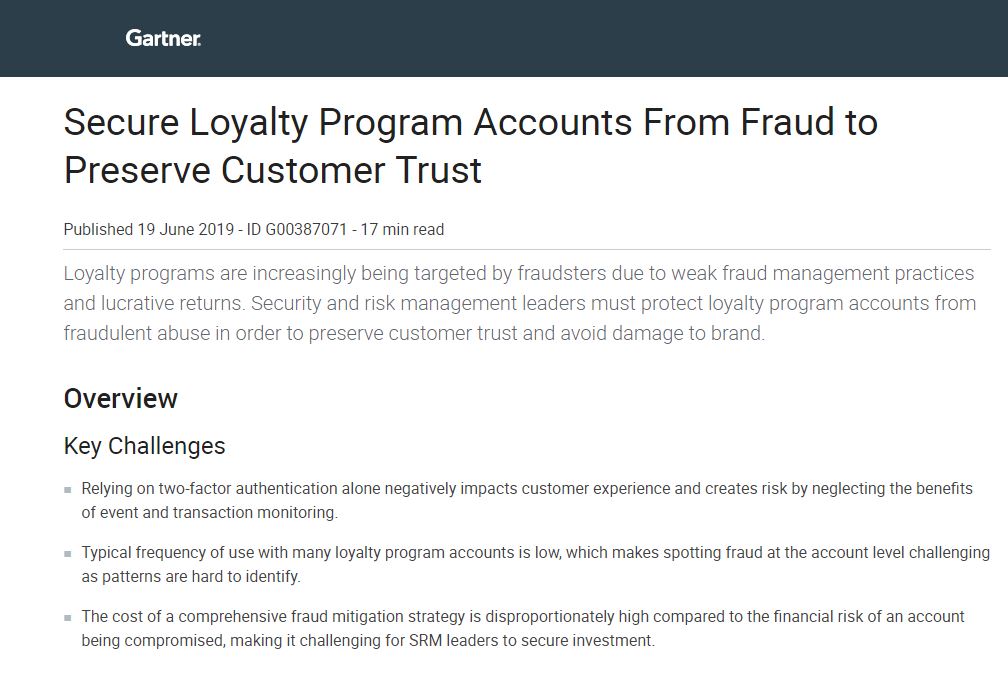 According to new research by Gartner, "By 2023, over 80% of loyalty programs will be using vendor-based fraud detection tools as opposed to homegrown systems, up from less than 10% today."
Customer loyalty programs, whether in the travel and leisure, banking, retail or gambling industries, are rapidly increasing in popularity and value. As stated by Gartner, "While there is no single reliable figure, estimates such as 48 trillion unspent points globally have been noted, with a value of $160 billion in the U.S. alone." This presents a very alluring target for fraudsters due to historically weak fraud management practices and lucrative returns.
Learn how to secure your loyalty program accounts from fraud using these tactics:
Monitor risk across the entire customer journey
Use vendors to increase detection scope
Deploy fraud detection in a proportionate manner
How should security and risk management leaders protect loyalty program accounts, and the customers who hold them?