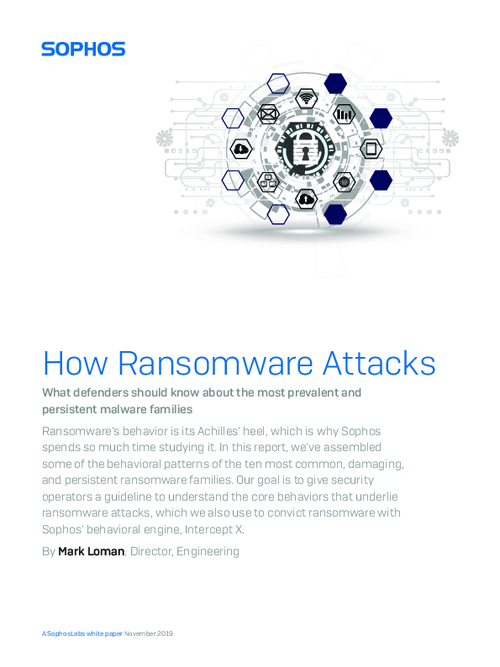 Ransomware creators are acutely aware that network or endpoint security controls pose a fatal threat to any operation, so they've developed a fixation on detection logic. Modern ransomware spends an inordinate amount of time attempting to thwart security controls, tilling the field for a future harvest.
Download this whitepaper to learn about several prominent ransomware families distinguished by the method attackers use to spread the infection including:
Cryptoworm - A standalone ransomware that replicates itself to other computers for maximum reach and impact;
Ransomware-as-a-Service (RaaS) - A ransomware sold on the dark web as a distribution kit to anyone who can afford it;
Automated Active Adversary - The ransomware is deployed by attackers who use tools to automatically scan the internet for IT systems with weak protection.