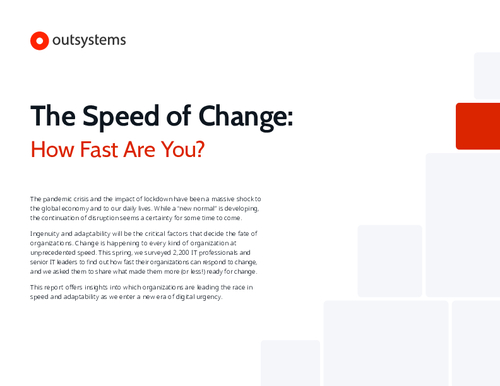 Consider what is expected of you in the year or so ahead. How fast and secure can you deliver applications and solutions? How do you compare to your competitors? What tools and methods are you using to become faster and better at what you do?
This spring, 2,200 IT professionals and senior IT leaders participated in a survey and shared:
How fast their organizations can respond to change;
What application development challenges are holding them back;
What makes them more (or less!) ready for change.
Download this report to uncover the data behind the organizations that are leading the race in speed and adaptability as we enter a new era of digital urgency.