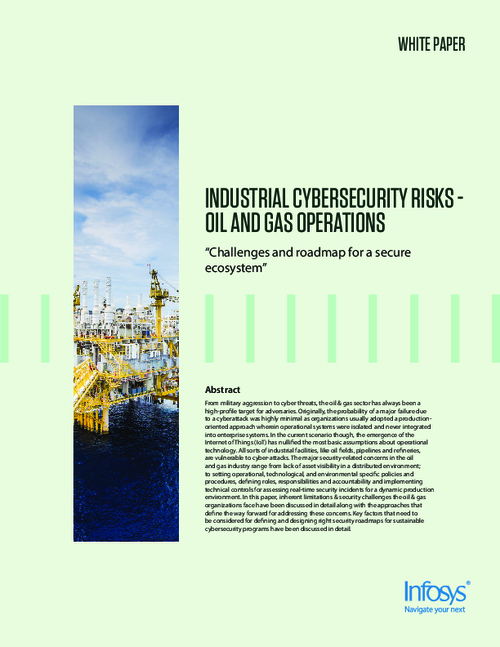 From military aggression to cyber threats, the oil & gas sector has always been a high-profile target for adversaries. Originally, the probability of a major failure due to a cyberattack was highly minimal but in the current scenario though, the emergence of the Internet of Things (IoT) has nullified the most basic assumptions about operational technology.
Download this to learn more about:
The processes of the oil & gas industry;
Building blocks for addressing OT security;
Assessing and improving security posture using the security maturity model for the oil & gas industry.