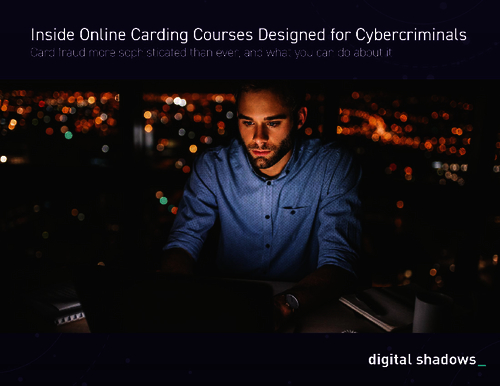 As customers spend more and more money online each year, the opportunities for fraud increase in parallel; experts project a loss of $24 billion to payment card fraud by the end of 2018. Payment card fraudsters rely on a sophisticated ecosystem and support network that provides a wide range of credit card details, fraud tools and online tutorials.
This whitepaper lifts the lid on e-learning credit card fraud courses. These programs coach aspiring criminals to make $12,000 in monthly earnings and point to the increased sophistication of the professional cybercriminal ecosystem as fraudsters seek to up-skill themselves. Think: High-paying job with a degree in cybercrime and membership to Bad Actor Fraternity from Fraudster University.
Download this whitepaper to expand your knowledge on:
The latest fraud tactics and tools that are being taught;
How credit card companies, banks and merchants can better understand the latest threats they face;
How your organization can make it more difficult for fraudsters to succeed.