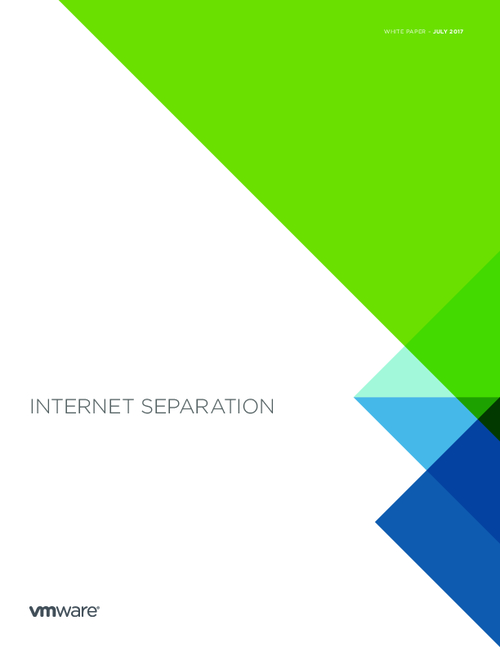 In a world where cyber threats have become the norm, organizations must equip themselves with solutions that prevent and isolate attacks. Today, many organizations are mandating Internet separation as a means of controlling these threats. While physical Internet separation or air gap networks is one possible approach, it is risky, complex, and costly. Fortunately, organizations have a better choice. By combining VMware Horizon, NSX for Horizon, and VMware Identity Manager, organizations can strengthen their security posture, improve operational efficiencies, reduce costs, and increase employee productivity.
This white paper discusses how Digital transformation is helping many organizations align their business goals with their IT initiatives.
Download this white paper to explore:
Desktop and Application Virtualization;
Network Virtualization;
Identity and Access Management.