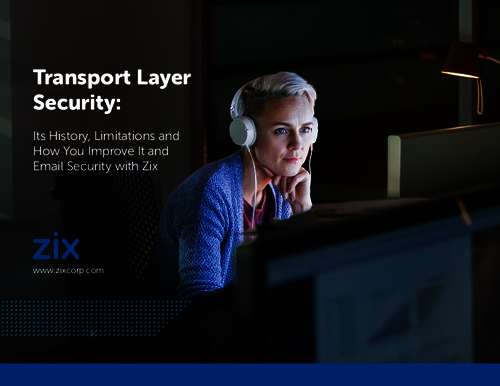 Transport Layer Security (TLS), if implemented correctly, can ensure that no third party will tamper with a sensitive email message. The Challenge? Mandatory TLS is cumbersome, costly, and time consuming. Opportunistic TLS cannot ensure the sensitive email is actually sent securely. Read more in our e-Book about the limitations of TLS and how you can improve your email security with Zix.
Download this eBook to discover:
The history of TLS and how it works;
The security risks associated with TLS;
How you can enhance your email security with other solutions.