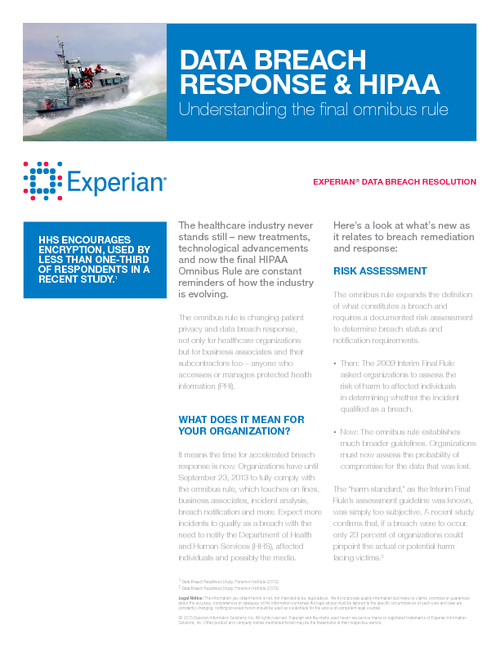 The healthcare industry never stands still - new treatments, technological advancements and now the final HIPAA Omnibus Rule are constant reminders of how the industry is evolving.
The Omnibus Rule is changing patient privacy and data breach response, not only for healthcare organizations but for business associates and their subcontractors too - anyone who accesses or manages protected health information (PHI).
Read the HIPAA white paper and further your understanding of the Omnibus Rule:
What does the Omnibus Rule mean for your organization;
The changes the Omnibus Rule brings to data breach remediation and response;
Four-question checklist to ask during a risk assessment.