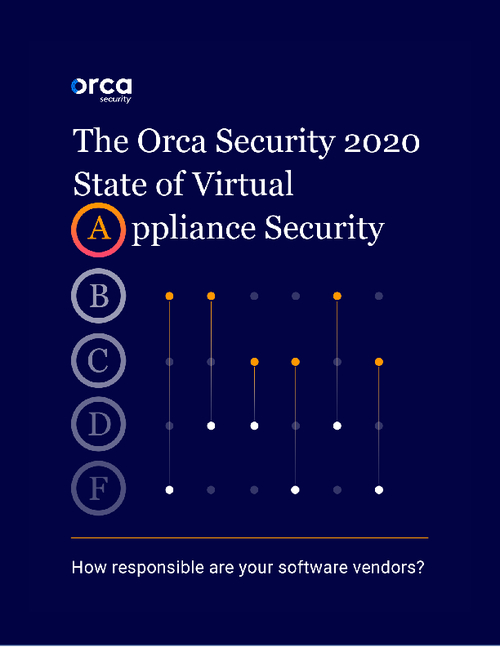 This study reveals how the software industry unwittingly distributes virtual appliances with known vulnerabilities
Virtual appliances are an inexpensive and relatively easy way for software vendors to distribute their wares for customers to deploy in public and private cloud environments. However, this report found that keeping software vendors' virtual appliances patched and secured has fallen behind.
Download the Orca Security 2020 State of Virtual Appliance Security Report:
See which niche vendors and established brands had products with vulnerabilities;
Find out where critical vulnerabilities like EternalBlue, DejaBlue, BlueKeep, DirtyCow, and Heartbleed might be lurking within your cloud estate;
See scores for IT security vendors, hardened appliances, and application stack integrators;
Learn the 4 steps you can take today to reduce risk.