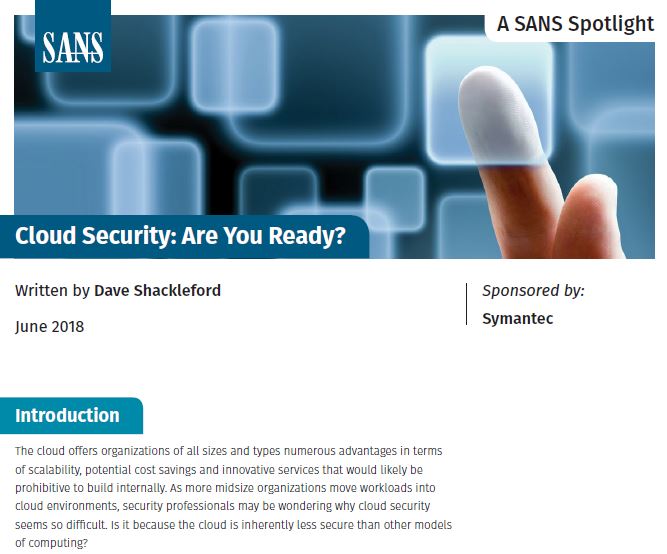 The real security challenge with cloud computing is the perceived loss of control, including challenges with visibility into the provider environment and possible incompatibility of security tools and controls in the cloud.
Fortunately, there are numerous security best practices for cloud service and delivery models as well as better and more capable security products and services available.
Download this SANS whitepaper for many helpful tips including:
Compliance obligation, data classification and accountability when moving to the cloud;
Identity and access management;
Network control.