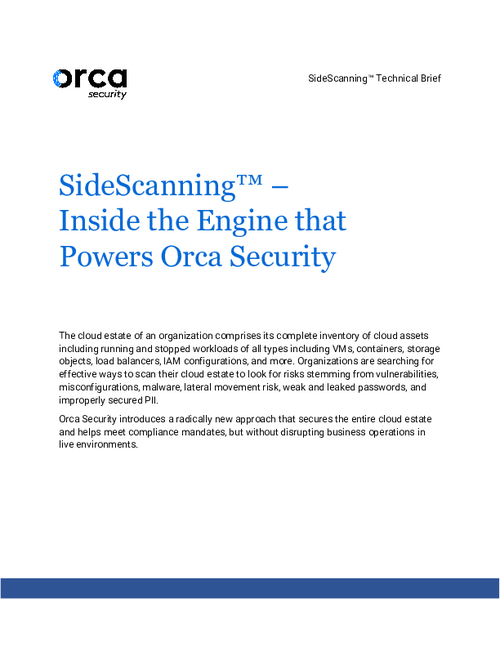 With no on-prem environments to protect, Orca was free to create a cloud-native security platform without the constraints of agents and network scanners.
Delivered as SaaS, Orca's SideScanning technology reads your cloud configuration and workloads' runtime block storage out-of-band, giving you workload-level security across AWS, Azure, and GCP - without the gaps in coverage and operational costs of agents.
But how does this radical new approach work? Download this technical brief to gain a better understanding of:
Traditional methods such as agent-based, authenticated, and unauthenticated scanning, as well as cloud security posture managers (CSPMs);
Orca's 5-minute onboarding process;
The power of addressing both the control plane and data plane at once;
The scanning process for vulnerabilities, misconfigurations, malware, lateral movement risk, exploitable keys, weak passwords, and unsecured sensitive data;
How Orca prioritizes risk based on environmental context.