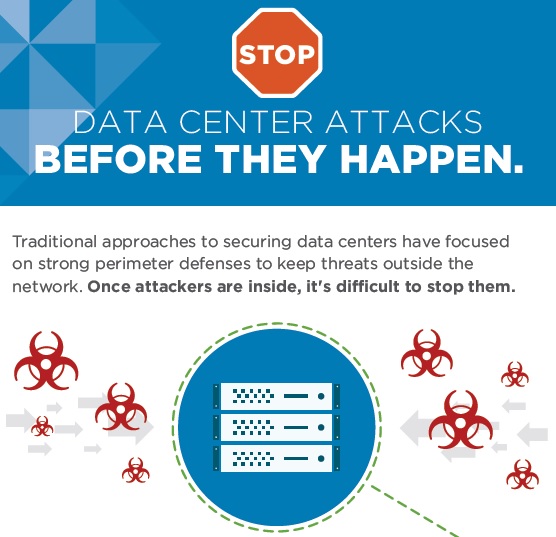 Traditional approaches to securing data centers have focused on strong perimeter defenses to keep threats outside the network. Once attackers are inside, it's difficult to stop them.
Download this infographic and learn how to:
Divide the data center into distinct security segments;
Transform your data center with network virtualization;
Strengthen your data center with micro-segmentation.